Have you seen the new Canada Food Guide? If you haven't you should take a peek! We include an image below. I'm sharing what shows to be the main changes and what all has been talked about regarding it the past few weeks.
What does this new picture and its message mean? There are many changes to the message it is sending, and these are very positive messages. It's got many rave reviews and I can see why.
1.) The picture of the plate is appetizing, beautiful, colourful, and shows what real whole foods look like.
2.) Half your diet (plate) are veggies and fruit. More plants! That is a critical change for our health. Plants are were we get fibre and phytonutrients as well as additional antioxidants and so much more.
3.) The 2nd section shows 1/4 of the plate is protein, which is now a much broader group including more plant based proteins, such as legumes and nuts, as well as a lesser focus on animal based proteins of fish, meat and dairy, eggs, and soy.
4.) The last section shows 1/4 of the plate is whole grains. Brown rice, brown pasta, and quinoa for example.
5.) Water! Enjoy water as your main beverage all day long. It truly is an important part of your daily needs.
6.) The variety of foods (and beautiful colours!) shown include foods from many cultures.
7.) Moving dairy and meat together into the protein 1/4 section gives a better grouping of all protein based foods with more options visually.
Main takeaway from this is: Choose whole foods, real veggies and fruit, whole grains and natural proteins. This equates to less refined and processed foods such as white flour and sugar based foods. Also, cook more at home where you can control the quality of your foods.
And you can easily find these amazing whole foods at your local Quality Greens market!
Next week, I will provide lots of ideas on how to make this type of plate planning work and within tight time and budgets!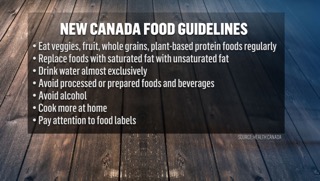 Thank you,
Lisa.