June! This is an important time of year for everyone who loves summer. It's the start of a season where we are energized and busier just from the longer sunny days and desire to get out and play!
If you have kids, school and sports start to wrap up, which can make this month busier than most school months. The promise of a relaxing and fun summer keeps us going!
In those busy days, as well as when we finally get to those "almost" carefree days, finding ways to keep your nutrient dense and healthy meals and snacks a priority is helpful to keeping up to these special summer months.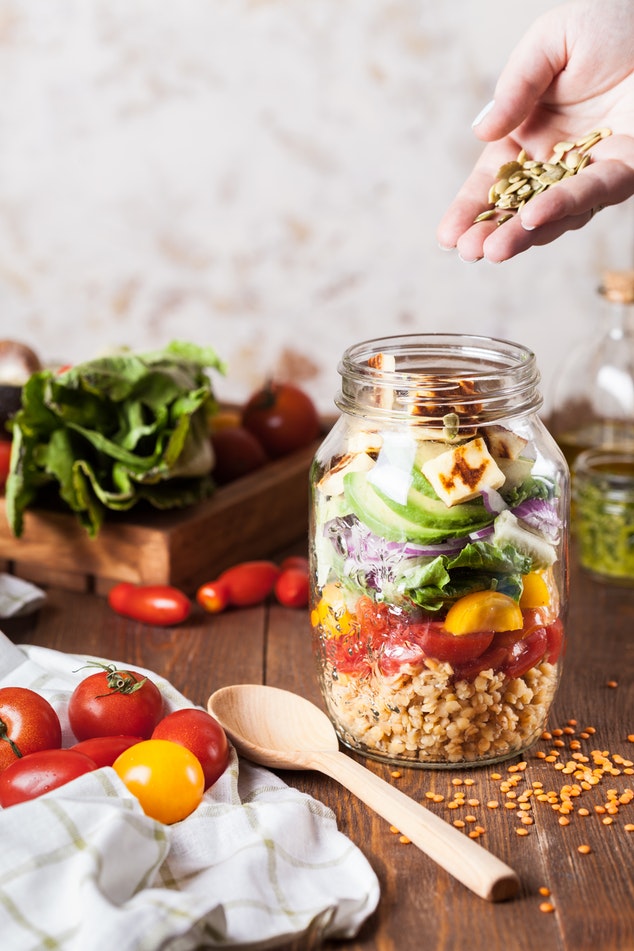 Some quick and easy grab and go foods are jar salads. These are simple to make - just add your favourite veggies to make a number of jar salads to put in your fridge - like 4 days-worth is great! As long as you put dressing in first, then hard, crunchy veggies (carrots, cauliflower, etc.), then softer veggies (peppers, lettuce, etc.), then nuts, hemp or flax on top, it won't get wilted and yucky. Just shake when you are ready to eat. Google jar salads for inspiration - you will find many that you'll want to try as they look amazing and taste wonderful.
With so many local and fresh veggies and fruits coming into Quality Greens, making these simple salads are quick and delicious and are adding to your health bucket! It'll be the best fast food you can find.