Bellmann Specialty Produce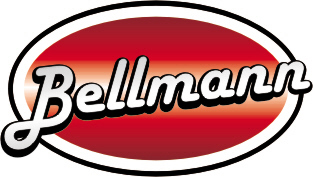 Brad and Jen Bellmann started Bellmann Specialty Produce in May of 2005. Jen has extensive hospitality background and education and Brad is a Red Seal Chef.
They always had a passion for the ingredients they used and saw a niche for fresh produce that looks as great as it tastes. Bellmann's focus is on filling a need for high end produce that is unique in flavor and eye appeal. They do not grow for volume or yield; rather, for quality as there is an optimum window to harvest great vegetables. Bellmann Specialty Produce is located in Grandview Flats of Spallumcheen B.C., an area renowned for specialty crops. The farm is located in a "micro-climate" that produces very high temperatures from the north end of Okanagan Lake. The soil type is a sandy loam excellent for almost any growing because of its organic matter and its ability to drain so as to control the amount of water.
Quality Greens stocks several of Bellmann's unique products such as golden & candy cane beets, Easter egg radishes and rainbow carrots.