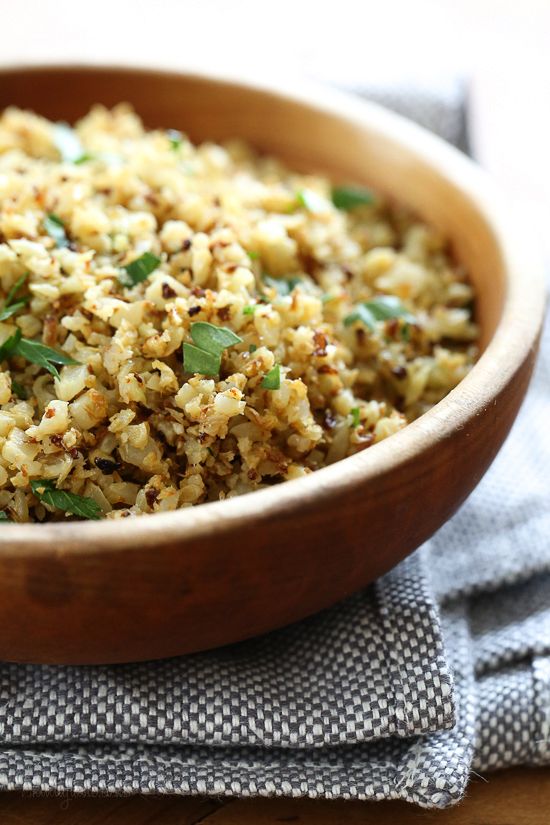 Ingredients
2lb riced cauliflower
1 tablespoon olive oil
3 cloves garlic, chopped
1/2 teaspoon kosher salt
2 teaspoons fresh chopped parsley
1 teaspoon fresh lemon juice
Directions
To cut the cauliflower into rice: Remove the core and coarsely chop the cauliflower into florets, then place the cauliflower (in 3 or 4 batches) in a food processor and pulse until the cauliflower is small and has the texture of rice or couscous – don't over process or it will get mushy. Set aside and repeat with the remaining cauliflower.
Preheat oven to 425F. Spray a large sheet pan with oil. Combine the riced cauliflower, olive oil, garlic and salt on the prepared sheet pan, spread out in a single layer and roast in the oven 25 minutes, mixing halfway until golden.
Remove from oven, top with fresh lemon juice and parsley. Makes 1 1/2 cups.
If you want to double the recipe, use two baking sheets.