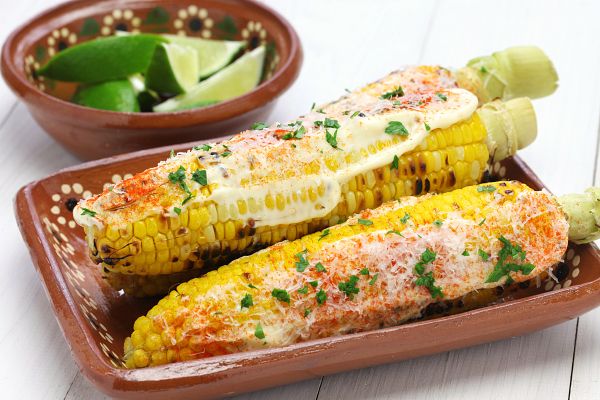 Ingredients
6 ears of corn on the cob
1 tbsp olive oil
1/4 cup sour cream
1/4 cup plain Greek yogurt
Your favourite taco seasoning, to taste (chile powder works great, too)
1 lime, wedged
3 tbsp cilantro
Directions
Husk corn and brush lightly with olive oil. Grill evenly until slightly charred.
Mix sour cream, Greek yogurt and a squirt of lime juice in a small bowl.
Once corn is ready, cover with sour cream mixture.
Sprinkle with spices and cilantro, and a squeeze of lime.
Serve warm, and enjoy!