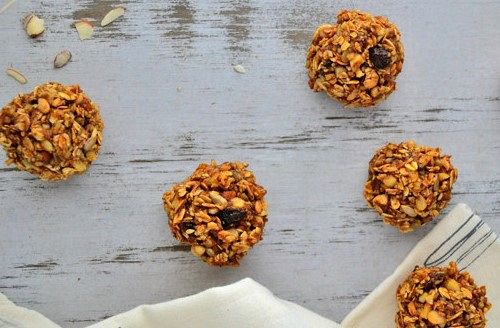 Ingredients
1 cup gluten-free old fashioned rolled oats
½ cup almond butter or peanut butter
½ cup ground flaxseed
2 Tbsp. dried cranberries
4 Tbsp. sunflower seeds
2 Tbs. slivered almonds
½ cup shredded coconut flakes, toasted
⅓ cup pure maple syrup (or honey)
1½ tsp. pure almond extract (or vanilla extract)
Directions
In a large bowl, combine all ingredients. Mix well to combine.
If these are too dry, add more honey or maple syrup. If these are too wet, add in more ground flax seeds or nuts.
Place in the fridge for at least an hour, then remove from fridge and roll into 1 inch balls. Serve. Store leftovers (if there are any!) in the fridge for up to 7 days.