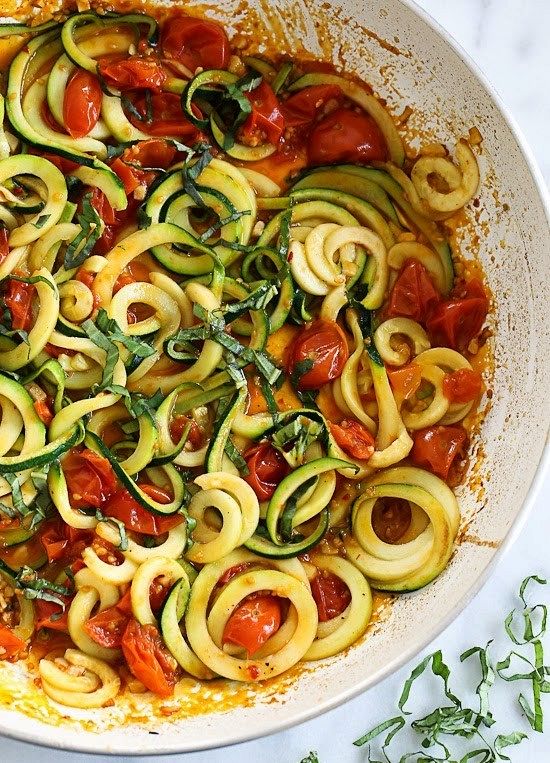 Ingredients
1/2 tablespoon olive oil
3 garlic cloves, chopped
3/4 lb grape tomatoes, cut in half
pinch red crushed pepper flakes
Kosher Salt and freshly ground black pepper, to taste
1 tbsp chopped fresh basil
1 large zucchini, spiralized with thicker blade (approx. 250g)
Directions
In a large non-stick pan set over high heat, heat the oil.
Add the garlic and cook until golden, 30 seconds.
Add the tomatoes, and crushed red pepper flakes, and season with salt and pepper. Reduce the heat to low.
Simmer, covered, until the tomatoes soften, 15 minutes.
Increase heat to medium-high, stir in the zucchini and basil, season with salt and cook 2 minutes. Serve right away.