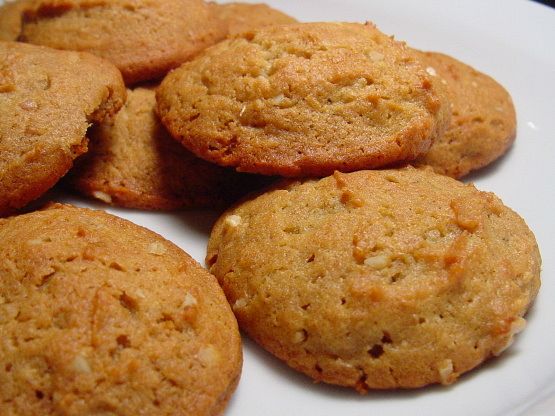 Ingredients
4C all purpose flour
2 tsp baking soda
1 tsp ground cinnamon
1 tsp ground ginger
1C butter
2C white sugar
2 eggs
2C persimmon pulp
Directions
Preheat oven to 375F.
Whisk the flour, baking soda, cinnamon, and ginger in a bowl; set aside.
Beat the butter and sugar with an electric mixer in a large bowl until smooth.
Add the eggs one at a time, allowing each egg to blend into the butter mixture before adding the next.
Beat in the persimmon pulp. Mix in the flour mixture until just incorporated.
Drop spoonfuls of the dough 2 inches apart onto ungreased baking sheets. Bake in preheated oven until slightly puffed and golden brown, about 12 minutes.
Cool in the pan for 5 minutes before removing to cool completely on a wire rack. Makes approximately 36 cookies.